Board Members
Current Board Members

Chairman

Al Stewart



Al Stewart is a native of Greensboro growing up in the Glenwood area. He enlisted in the Army in 1970 and served in Vietnam With G Company Rangers and later as a gunner on a Night Hawk helicopter.
After the Army, Al joined the Greensboro Police Department serving for 30 years before retiring. While with GPD, he graduated from Guilford College and did post graduate work at the University of Louisville and the University of Virginia. He is a graduate of the Southern Police Institute and the FBI National Academy.
Al's first retirement job was as an investigator with the District Attorneys Office. In 2004 he was recruited by the Department of Defense to serve as a civilian advisor for the Army in Iraq. He worked with the Army for a total of four years in Iraq, the State Department in Lebanon and then a final tour back with the Army in Afghanistan.
Al is now retired and does volunteer work for several agencies.
Board Members

Brig Gen (USAF Ret.) Ted Crichton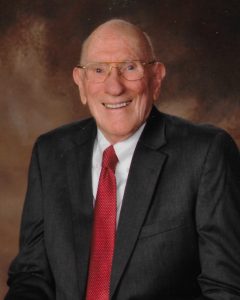 Gen. Crichton is a native of Wilmington, Delaware, and a 1950 graduate of the U.S. Military Academy at West Point. He had 35 years of continuous military service, from 1945 to 1980, and retired as a brigadier general in the U.S. Air Force. He was a command pilot with more than 6,200 hours of flight time, including 100 combat missions in Vietnam.
After leaving the service, Gen. Crichton had a second career in business, as the president of an electronics company in Southern California.
He and his wife, Stella, were married for 54 years and made 27 moves around the world together. Their last move brought them to Greensboro to be near their daughter, Teresa, and her family.
Gen. Crichton is an active member of Holy Trinity Episcopal Church, the Kiwanis Club of Greensboro and the West Point Society of the Piedmont. He is a longtime supporter of the mission of the Guilford County Veterans Memorial.
David Craft

David Craft is the son of Bill Craft, one of the founders of the memorial.
He is not a veteran but patriotically signed up for Selective Service in 1981.
He enjoys working with the veterans on the Memorial and helping carry on his father's legacy.
LTC (US Army Ret.) Susan C. Danielsen

Susan Danielsen is a retired U.S. Army military police officer who served nearly half of her twenty-four-year career as a paratrooper at Fort Bragg, NC. She held leadership positions of increased responsibility culminating as the Chief of Law Enforcement at The Home of the Army's Airborne and Special Operations Forces. Her military career also included three assignments as a Public Information Officer, including one in Desert Shield/Storm.
Upon retirement, she was a deputy program manager for three consecutive security contracts: Doha, Qatar; Ft. Meade, MD; and, Kabul, Afghanistan.
Upon settling in The Triad, Susan served for nearly seven years as the first Public Information Officer for the Greensboro (NC) Police Department.
She is currently enjoying retirement by going to culinary school; and, volunteering with organizations she is passionate about.
She holds a B.A. in Psychology with a minor in Journalism from Rutgers University, and a M.A. in Industrial Education from Central Michigan University.
Susan has one daughter —also a Soldier.
Jack Dubel

Jack Dubel was born in Bristol, VA, and grew up in Rocky Mount, NC where he graduated from Rocky Mount Sr. High School. He later earned a B.S. in Economics and Business Administration from UNC- Greensboro and a MBA from Wake Forest University.
Jack served in the U.S. Army, graduating from the United States Army Artillery and Missile OCS in 1967.  After a stint at Fort Carson, CO with the 6-8 Artillery, he was assigned to the 199th Light Infantry Brigade in Vietnam as a Forward Observer.  He was later awarded a Purple Heart and Bronze Star for actions taken in combat.
After a successful career in private industry, Jack entered the financial services industry in the year 2000 with Salomon Smith Barney. He later transferred to A. G. Edwards and, in the year 2005, moved his practice to Raymond James Financial Services, Inc. where he found his home.
Jack currently is a Financial Advisor with Raymond James Financial Services, Inc/ Dubel Wealth Design in Greensboro, NC. He provides advice to plan sponsors and trustees on business retirement plans. He also helps pre-retirees, retirees and other clients plan and invest for future events such as retirement.
A tireless community and civic volunteer, Jack also is involved professionally with The Society of Financial Service Professionals and serves on the Board of the Guilford County Veterans Memorial and the Steering Committee of the Steve Millikin Black Cap Veterans Group. Jack is an active supporter ofUNCG Spartan Athletics and Wake Forest Demon Deacon Athletics. He and his wife, Kathi, live in Greensboro.
Curtis Laughlin

Curtis Laughlin Jr. served in the US Army from 1952 to 1955 with the famed 82nd Airborne Division, obtaining the rank of captain. Among his many decorations, he is most proud of being awarded his Senior Parachutists Wings. One of his most special and memorable duties was reporting to General George C. Marshall at the General's retirement home in Pinehurst, NC.
He was a member of the original planning group whose mission it was to create and fund the Guilford County Veterans Memorial in Country Park and has served on its Board since its inception. Curtis has also been long standing member of the Young Men's Bible Study Class of First Presbyterian Church of Greensboro.
Curtis has had a national career history in the building trades field for more than 50 years. He has held numerous management positions in the building trades field culminating in the title of Partner and President of Carolina Quality Block & Concrete Company which employed about 100 employees.
He is now fully retired from the building trades business and spends time with family, friends, reading US military histories and continues to honor those who have served our nation.
Walt Sowinski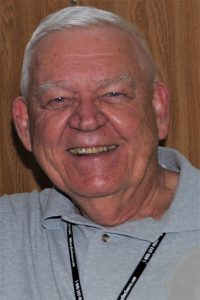 Walt Sowinski has had a national career history in the commercial graphic arts field for more than 45 years. He has held management positions in the package design field such as staff designer, design director, managing director and President of his own package design firm.
His experience includes working for and consulting with major US corporations such as Procter & Gamble, Dow Chemical, Schick Safety Razor Company, Bayer Corporation, Shakespeare Rod & Reel Products and Remington Arms Company.
Walt has been an avid student of US military history and has been a living history/reenactor for over 38 years. He was a member of the Veteran Corps of Artillery State of New York for 25 years, is an active member of The Old Hickory Association and most currently he has become a board member of the Guilford County Veterans Memorial.
Walt is now fully retired from the graphics arts business and spends time with family, friends, furthering his knowledge of US military history and honoring those who have served our nation.
Dr. Cherie Smith (Capt. USAF, RET)

Cherie Smith enlisted in the Air Force in February 1983 and entered the Aerospace Physiology career field. As a non-commissioned officer she rose to the rank of Master Sergeant.  In 1997, she was accepted into the Allman Education and Commissioning Program and was commissioned as an officer.  She retiried in 2007 at the rank of captain.
Cherie graduated Summa Cum Laude in 1995 from St. Leo University with a Bachelor of Arts in Psychology, and Magna Cum Laude from South Carolina State University in 1997 with a Bachelor of Science, Nursing. Her graduate studies include a Masters Business Administration, Health Care Administration from Wayland Baptist University in 2000 and the Doctor of Philosophy in Nursing from the University of Phoenix in 2017.
Cherie has more than 30 years of diverse nursing experience in the both the military and civilian sectors. She currently serves as the Associate Vice President of Nursing, Iredell Health System.
She holds memberships in a number of military, medical and community organization and is very active in the community as a mentor, advocate for health and wellness Support and care of the "least of these."
Dr. Smith is married to Chief Master Sergeant (RET) Wayne Smith and they have three daughters, LaShanda, Cherita, and Shalita.

Lee Miller
Tom Ward


Past Board Members

Lt. Col. (USAF Ret.) Jettaka Gammon *

Founding Guilford County Veterans Memorial Committee

William F. Craft, Chairman *
Louis B. Godwin, Vice Chairman *
William F. Black*
Edward C. Carson *
Walter C. Cockerham *
Joseph E. (Ed) Deaton
John M. Farmer *
William C. Harris*
Nathan B. (Ned) Harrison *
Curtis L. Laughlin, Jr.
Carl Seager
Al C. Stewart, Jr.
B. Thomas Ward, Jr.


*deceased